Staff
The Cantú Queer Center is nothing without the hard work and dedication of our staff, interns, and volunteers. Scroll down to read more about our team!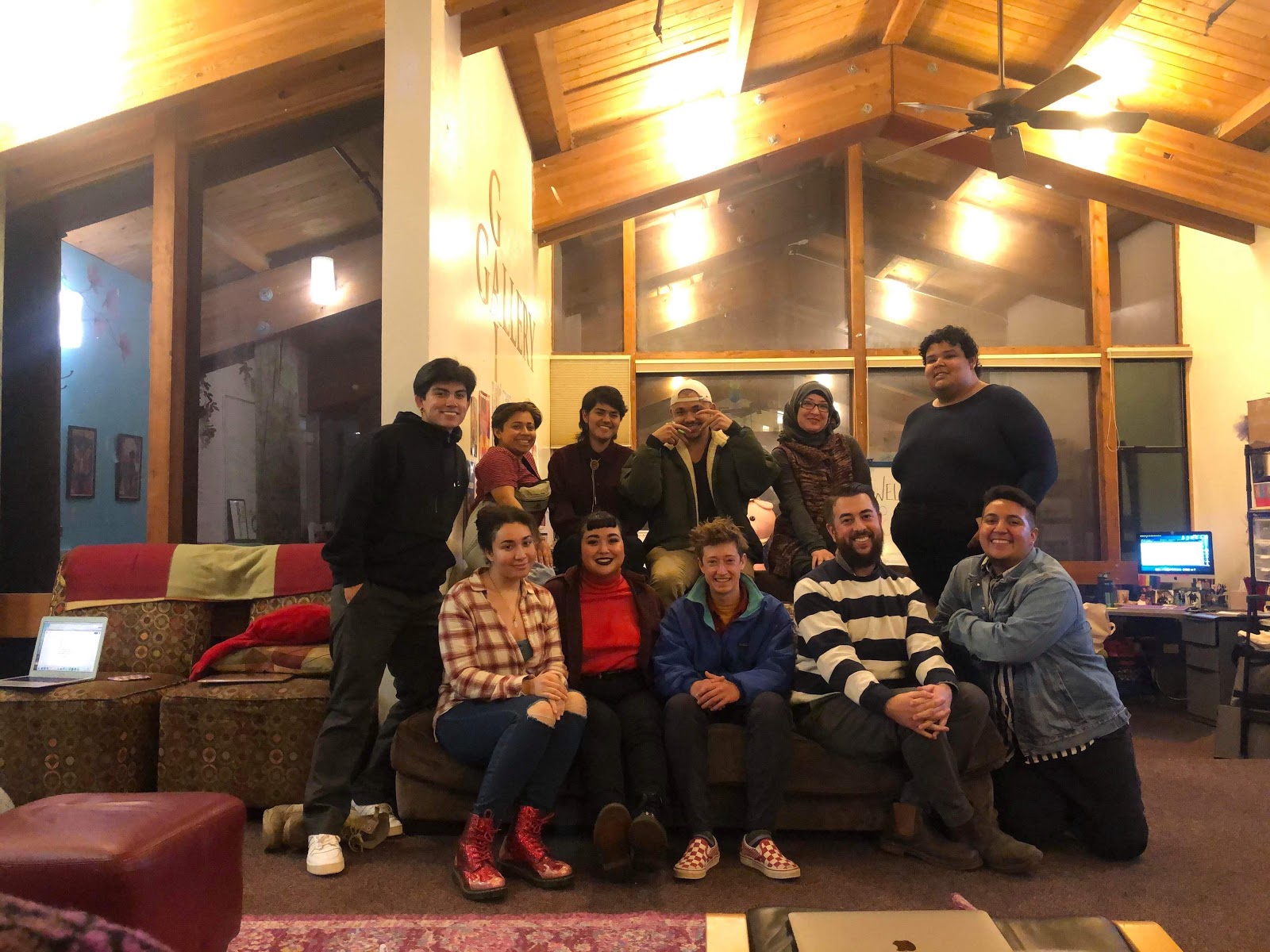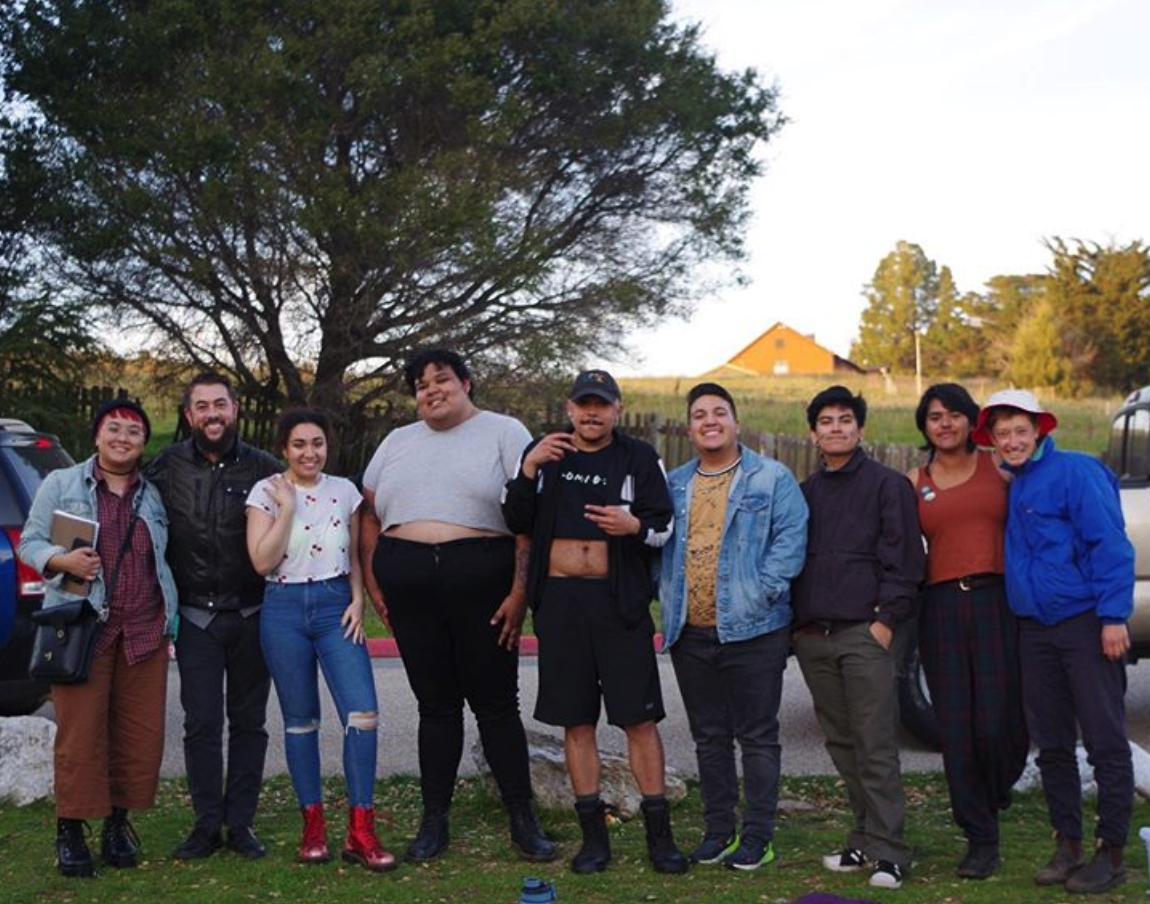 ---

Director- Vacant (interim announcement coming soon!)

Former Director, Travis S. Becker, accepted a new position at UCSC as the Assistant Dean of Students, Strategic Initiatives & Policy Analysis.

The permanent Director position is planned to post for a national recruitment this coming Fall (2021).

Announcements forthcoming regarding an interim Director and other interim plans.

---

Ky Valentín Borunda, Trans Education Specialist

Sign: Cancer Sun 🌞; Aries Moon🌙; Leo Rising🌟

Pronouns: He/Him/His

 

Ky is the Trans Education Specialist at the Lionel Cantú Center. He grew up in South Central L.A. and is the transgender son of Mexican Immigrants. He graduated from UC Berkeley with a Bachelor's Degree in Comparative Ethnic Studies and reps Berkeley hard *Go Bears*! In his role as Trans Education Specialist he supports Trans, Non-binary, Gender Noncomforming, Gender Queer, and Gender Questioning students with identity exploration, navigating coming out, wellness planning, accessing HRT, career development, and referrals to other support services. Outside of his working life, Ky is a father to a 2.5-year-old Labrador-Chow dog named Luna. He enjoys gaming and some of his favorite games are Animal Crossing, Crash Bandicoot, and Mario Kart. Currently, he is learning how to solve Rubik's Cubes which has been a lifelong goal. Ky is available for 1:1 appointments with students, staff, and faculty as well as available to develop and present trainings for your department/unit.

---

Koda, Graduate Education Coordinator

Pronouns: They/Them/Theirs

Sign: Aries sun 🌞

My name is Koda, and I use they/them pronouns. I work at the Cantú as the Graduate Education Coordinator, and I'm a second-year Ph.D. student in the Sociology department. My research focuses on the intersection of trans studies and affect studies; I work with trans and gender non-conforming young people to write about how gender emerges from our dynamic relationships with each other, places, and things. At the Cantú, I work to support the undergraduate interns and create programming to build community among queer and trans graduate students. I'm an Aries sun / 9w8 on the enneagram, and I can generally be found crafting, thinking of karaoke songs to sing, or dancing badly.

---

Adán Almeida, Advocacy and Outreach Intern

Pronouns: He/Him/His

Signs: Capricorn sun 🌞, Sagittarius moon🌙

I am a returning Advocacy and Outreach intern at the Cantú Queer Center. I was born and raised in San Diego, CA within a predominantly Black, Philipinx, and Chicanx working-class community. I cherish the experiences I had early on within the intersections of my community and keep my city with me closest, through the tattoos on my body.

My experience with gender became most accurate during my first year at UCSC, where I found sanctuary in new friendships and spaces like the Cantú. Now is my chance to pay it forward to other queer and trans students [of color] through advocacy and coalition building at the UC.

#JusticeforPalestine #SchoolsNotPrisons #BlackTransLivesMatter #AbolishIce #WorkersRights

---

Alejandro Carmona ,Trans and Nonbinary Student Programs Assistant

Pronouns: He/Him/El

Sign: Virgo

Hola, my name is Alejandro. I am an academic coyote, a first-generation Indigenous Mexica who's a proud transfer student. I'm a first year majoring in Education, Democracy and Justice. I was raised in the San Joaquin County, where I was fortunate to be surrounded by all types of beautiful agriculture. I am fascinated with learning and discovering new things. On my off time, when I am not saving the world around me, I'm either crossfitting, hiking, and cooking.  

---

Anael Banta, Programs and Multimedia Intern

Pronouns: She/her/hers

Sign: Sagittarius Sun 🌞, Cancer Moon 🌙, Leo Rising 🌟

Hi ! my name is Anael, I'm a 3rd year cognitive science major, and I'm one of the programs and multimedia interns here at the Cantu :) I'm from the East Bay Area but currently living in Santa Cruz. I love art and design, and with my time here at UCSC i've been finding ways to use my skills and hobbies to serve communities that i'm a part of.

---

Bridge Kennedy, Programs and Advocacy Intern

 

Pronouns: They/Them/Theirs

Sign: Aquarius Sun 🌞, Taurus Moon 🌙, Sagittarius Rising 🌟

Hi all! My name is Bridge, and I'm a Programs and Advocacy Intern here at the Cantu. I'm a queer, nonbinary, third year Legal Studies and Sociology student here at UCSC. I'm originally from Minneapolis, Minne(snow)ta, and am staying in Santa Cruz for my undergrad. Back in high school was when I learned how important and transformative queer community and chosen family can be. The love and support of my communities helped drive me towards this position, to foster that same sense of community wherever I find myself on the map. My academic interests are pretty broad, but the interdisciplinary nature of my majors means I'm able to study lots of different things. I also love to travel and take road trips! I've been to Germany and Amsterdam, as well as 20 U.S. states and hopefully more in the future! I really enjoy learning outside of class too. Culture, media, aesthetics, representation, and increasingly now social media fascinate me with how they shape our reality today. I'm excited to get through this year with you all, together, and to make it the best it can be through fostering queer community and greater campus solidarity.

---

Cyrus Howard, Trans and Nonbinary Student Programs Assistant

Pronouns: They/Them/He/His

Hi everyone! My name is Cyrus and I'm one of the Trans and Nonbinary Student Programs Assitants at the Cantu. I am a fourth year art and psychology double major and I use they and he pronouns. I was born and raised in Santa Cruz, where I've been involved with the local LGBTQ+ community, working on peer and teacher education and leading workshops on intersectionality. I also have been conducting research with the Culture and Technology Lab at UCSC on the experiences of LGBT+ adolescents on social media. 




I'm really passionate about making space for individuals' expressions of gender beyond the western binary, and connecting with other queer folks of color! In my free time I take care of a fish tank and lots of houseplants. I enjoy listening to records, painting, and drinking loose leaf tea and I spend a lot of time with my friends having picnics. 

---

Nako, Lead Peer Education Intern

Pronouns: They/Them/Theirs

Signs: Capricorn sun🌞, Aquarius moon🌙, Gemini rising 🌟

Hey there :) My name is Nako, I use they/them pronouns and I am a Lead Peer Education Intern at the Lionel Cantú Queer Center. I am a first-generation Indigenous/Latinx student originally from Koreatown, Los Angeles. Alongside the other team members, my responsibilities involve creating educational dialogue around LGBTQIA+ subjects through informational workshops and facilitating non-traditional conversations catered to communities of color.

Currently, this is my third year majoring in Politics and Legal Studies; more specifically, my interests are in criminology, constitutional law, and religious studies. Typically you can find me sipping my signature jasmine milk tea boba rambling about Judaism, piercings, or (if you're unlucky) BTS! Also, my sun sign is in Capricorn, moon in Aquarius, and Gemini rising so that probably explains my "7th-grade science teacher" clothing aesthetic.

#AbolishIce #TransIsBeautiful

---

Sage Alucero, Programs And Multimedia Intern

Pronouns: they/them, he/him

Hi! My name is Sage Alucero I am a transgender/nonbinary, chicanx visual artist, poet, & performer. I am an Art Major & HAVC minor. I practice oil painting, traditional and digital drawing, sculpture and performance to create art with themes of interconnection with nature, gender expansiveness and more. Currently my art lives on online platforms, local publications, and as physical prints. At the Cantú Queer Resource Center, I work as one of three Mulitmedia & Graphic Design Interns. My work at the Cantú is rooted in similar themes of broadening understandings of transgender and queer identities, supporting the creation affirming projects, and being in community! My hope is that every LGBTQ+ and questioning UCSC students knows the plentiful resources we offer & are compelled to stay connected with our empowering community. 
---
WANT TO WORK FOR THE CANTÚ? 
The Cantú Queer Center welcomes students of all identities to join our staff. Intern applications are available during the Spring quarter of every academic year. Students may apply via the Career Center's Employee Request System. 
WORK-STUDY INTERNS
The center's budget allows for a small staff of student interns. Interns are vital to the smooth functioning of the center. The library, QConnect weekly newsletter, reception, outreach tabling, website editing, programs, and publicity are some of the many projects interns focus on. Intern hours range from six to ten per week. When positions are open, they are posted on the Career Center website and are announced in our newsletter, QConnect. We give priority to work-study eligible interns who can make a one-year commitment.
Our interns not only serve the community, but they serve looks™ too.