Staff
The Cantú Queer Center is nothing without the hard work and dedication of our staff, interns, and volunteers. Scroll down to read more about our team!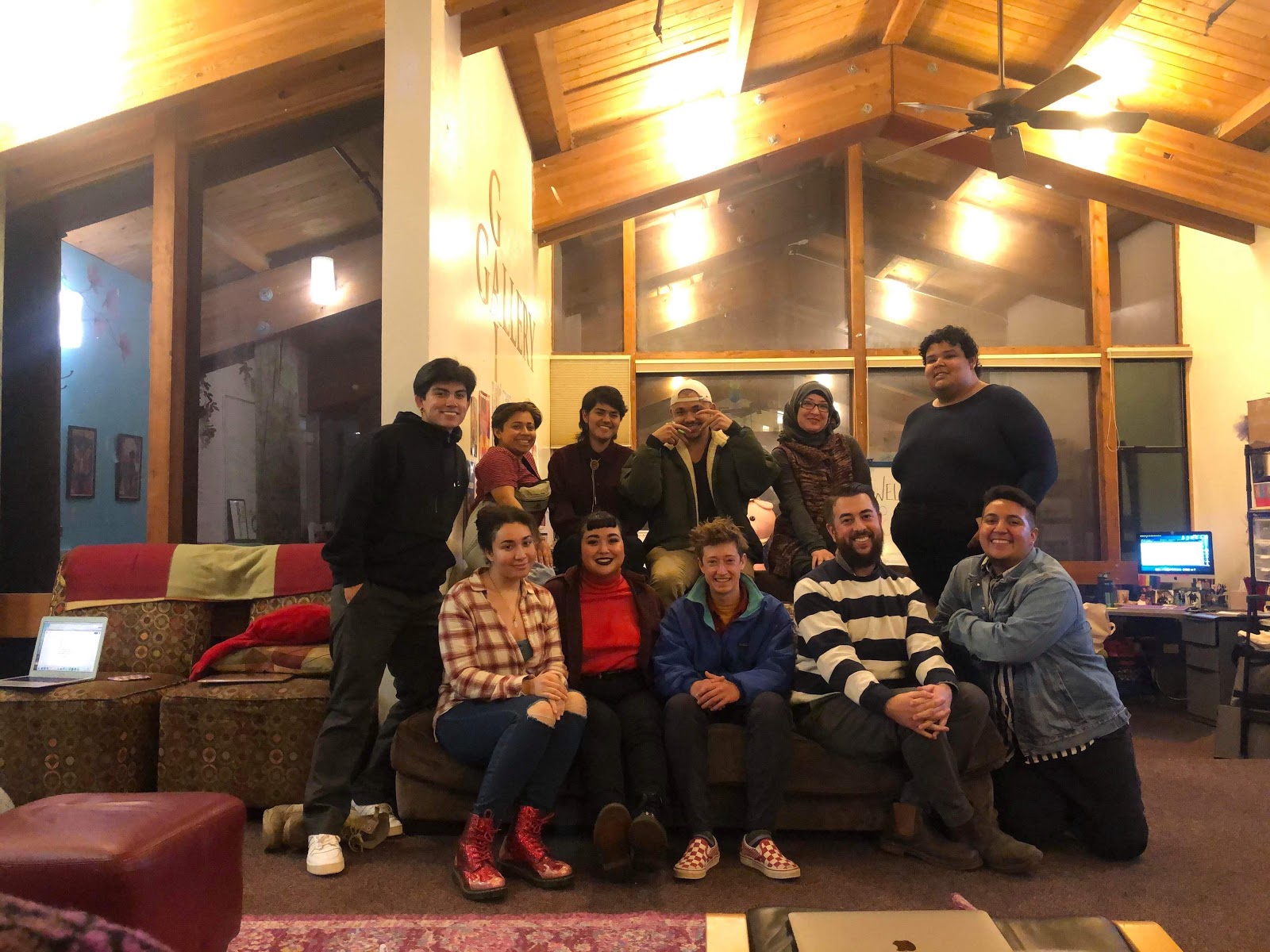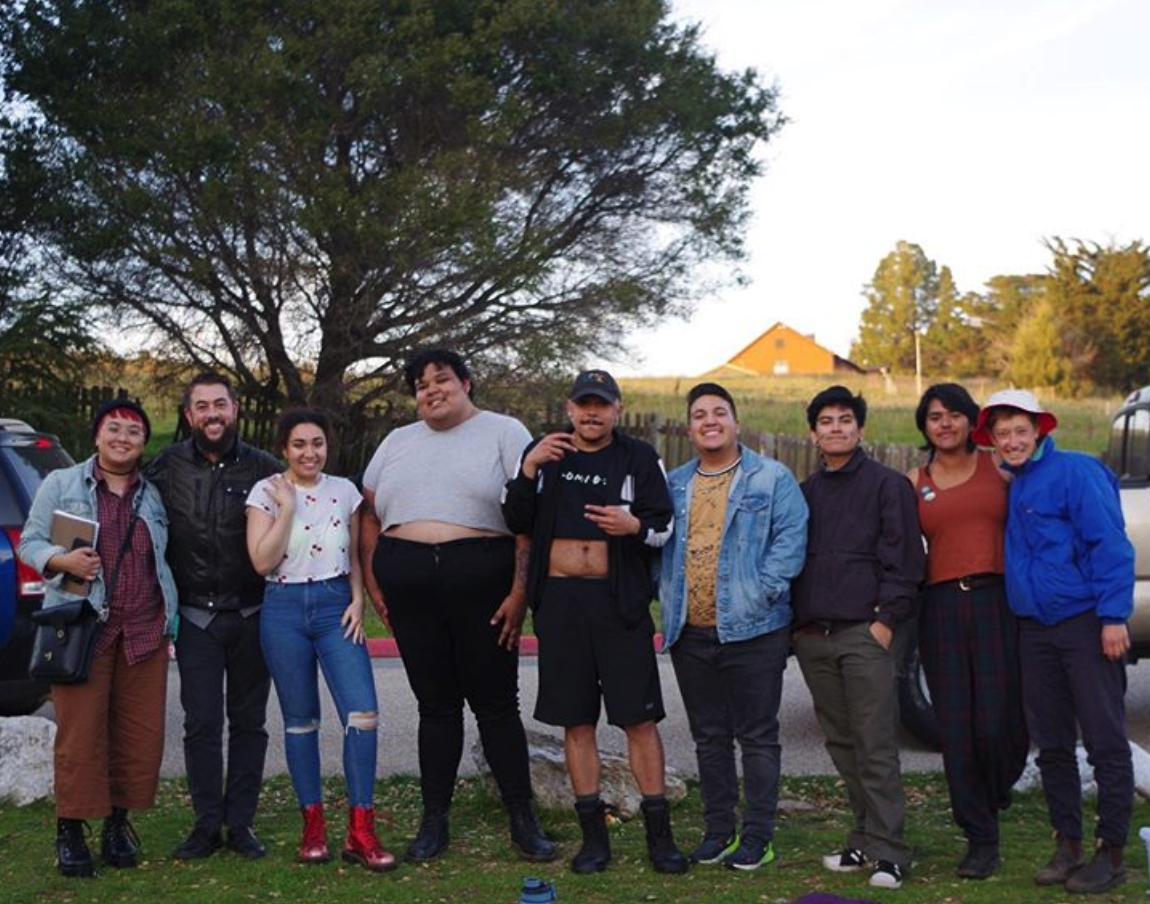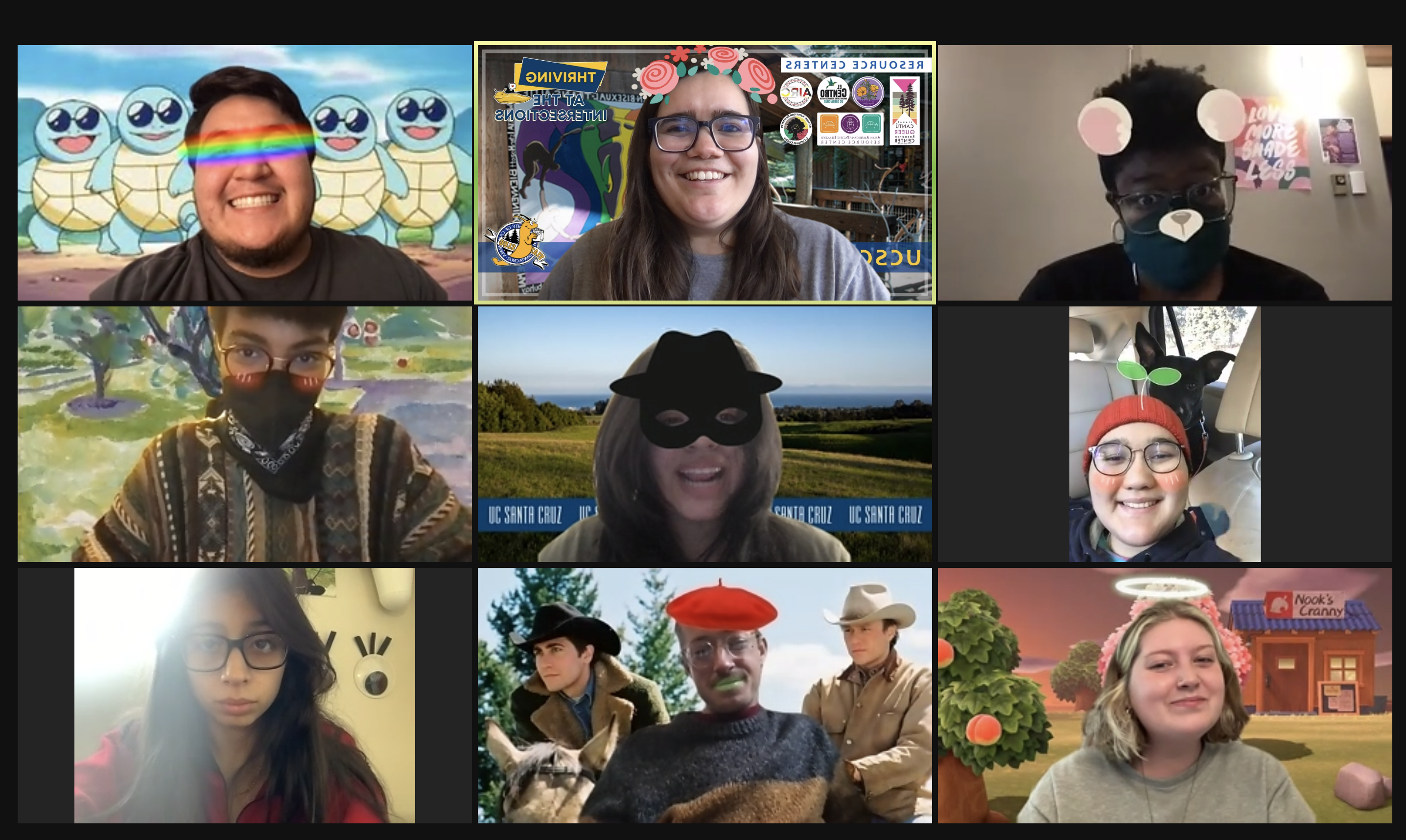 ---

Dr. Maya Iverson-Davis, Interim Director

Sign: Sagittarious Sun 🌞; Scorpio Moon🌙; Aquarious🌟

Pronouns: She/Her/Hers

Hi! My name is Maya Iverson-Davis and I am the Interim Director of the Cantú. I earned my Ph.D in sociology from UCSC. I am originally from Cleveland, Ohio, and completed my undergraduate degree at Oberlin College. I spent a lot of time at the Resource Centers during graduate school. I worked for both the Lionel Cantú Queer Resource Center and the African American Resource and Cultural Center as a Graduate Student Program Coordinator. I enjoy playing video and board games, making art, and listening to records.

---

Gaby Preciado, Program Coordinator

Sign: Virgo Sun 🌞; Libra Moon🌙; Sagittarious Rising🌟

Pronouns: She/Her/Hers

Hi there :) I'm Gaby and I'm so happy to be a part of the Cantú team! I grew up in the East Bay Area, went to UC Davis for Undergrad, and spent two years in the midwest for Grad School! I'm passionate about social justice, empathy & emotional responsiveness, and music. Some of my favorite things include singing, dogs, and pastries!

---

Ky Valentín Borunda, Trans Education Specialist

Sign: Cancer Sun 🌞; Aries Moon🌙; Leo Rising🌟

Pronouns: He/Him/His

Ky is the Trans Education Specialist at the Lionel Cantú Center. He grew up in South Central L.A. and is the transgender son of Mexican Immigrants. He graduated from UC Berkeley with a Bachelor's Degree in Comparative Ethnic Studies and reps Berkeley hard *Go Bears*! In his role as Trans Education Specialist he supports Trans, Non-binary, Gender Noncomforming, Gender Queer, and Gender Questioning students with identity exploration, navigating coming out, wellness planning, accessing HRT, career development, and referrals to other support services. Outside of his working life, Ky is a father to a 2.5-year-old Labrador-Chow dog named Luna. He enjoys gaming and some of his favorite games are Animal Crossing, Crash Bandicoot, and Mario Kart. Currently, he is learning how to solve Rubik's Cubes which has been a lifelong goal. Ky is available for 1:1 appointments with students, staff, and faculty as well as available to develop and present trainings for your department/unit.

---

Koda, Graduate Education Coordinator

Pronouns: They/Them/Theirs

Sign: Aries sun 🌞

My name is Koda, and I use they/them pronouns. I work at the Cantú as the Graduate Education Coordinator, and I'm a second-year Ph.D. student in the Sociology department. My research focuses on the intersection of trans studies and affect studies; I work with trans and gender non-conforming young people to write about how gender emerges from our dynamic relationships with each other, places, and things. At the Cantú, I work to support the undergraduate interns and create programming to build community among queer and trans graduate students. I'm an Aries sun / 9w8 on the enneagram, and I can generally be found crafting, thinking of karaoke songs to sing, or dancing badly.

---

Alejandro Carmona ,Trans and Nonbinary Student Programs Assistant

Pronouns: He/Him/El

Sign: Virgo

Hola, my name is Alejandro. I am an academic coyote, a first-generation Indigenous Mexica who's a proud transfer student. I'm a first year majoring in Education, Democracy and Justice. I was raised in the San Joaquin County, where I was fortunate to be surrounded by all types of beautiful agriculture. I am fascinated with learning and discovering new things. On my off time, when I am not saving the world around me, I'm either crossfitting, hiking, and cooking.  

---

Adam Keehmer, Front Desk Intern

Sign: Taurus Sun 🌞; Virgo Moon🌙; Cancer Rising🌟

Pronouns: He/Him/His

Hi Y'all ! I'm Adam, I'm a 3rd year Literature major, and I'm one of the front desk at the Cantu! I'm from LA, but have been living in Santa Cruz for a minute. I'm into gardening (especially growing chili pepper plants), food studies, and dancing. So far my time here at UCSC has made me go feral 👹🤪, but in a good way :).

---

Anael Banta, Programs and Multimedia Intern

Pronouns: She/her/hers

Sign: Sagittarius Sun 🌞, Cancer Moon 🌙, Leo Rising 🌟

Hi ! my name is Anael, I'm a 4th year cognitive science major, and I'm one of the programs and multimedia interns here at the Cantu :) I'm from the East Bay Area but currently living in Santa Cruz. I love art and design, and with my time here at UCSC i've been finding ways to use my skills and hobbies to serve communities that i'm a part of.

---

Bridge Kennedy, Programs and Advocacy Intern

 

Pronouns: They/Them/Theirs

Sign: Aquarius Sun 🌞, Taurus Moon 🌙, Sagittarius Rising 🌟

Hi all! My name is Bridge, and I'm a Programs and Advocacy Intern here at the Cantu. I'm a queer, nonbinary, fourth year Legal Studies and Sociology student here at UCSC. I'm originally from Minneapolis, Minne(snow)ta, and am staying in Santa Cruz for my undergrad. Back in high school was when I learned how important and transformative queer community and chosen family can be. The love and support of my communities helped drive me towards this position, to foster that same sense of community wherever I find myself on the map. My academic interests are pretty broad, but the interdisciplinary nature of my majors means I'm able to study lots of different things. I also love to travel and take road trips! I've been to Germany and Amsterdam, as well as 20 U.S. states and hopefully more in the future! I really enjoy learning outside of class too. Culture, media, aesthetics, representation, and increasingly now social media fascinate me with how they shape our reality today. I'm excited to get through this year with you all, together, and to make it the best it can be through fostering queer community and greater campus solidarity.

---

Z Kaiyan, Programs and Advocacy Intern

Sign: Taurus Sun 🌞; Scorpio Moon🌙; Leo Rising🌟

Pronouns: They/She

Heyo! I'm Z, a 3rd year education major and programs intern here at the Cantú! I'm from Maui Hawaii and I have a cute pitbull named Lexa! If you want to talk woodworking, dog parenting, video games, education, or exploring gender and sexuality feel free to say hi! I am always looking to meet new people and have more friends, so don't be shy!!

---

Camila Alvarado, Programs and Advocacy Intern

Sign: Aries Sun 🌞; Aquarious Moon🌙; Libra Rising🌟

Pronouns: They/She

Hey! My name is Camila and I am one of the programs and Advocacy Interns at the Cantú. I am a third year HAVC & Art double major and this is my second year as a Cantú intern. I love to paint, talk about performance art, my cat Bernie, and I am everything good you have heard about an Aries (lol).
---
WANT TO WORK FOR THE CANTÚ? 
The Cantú Queer Center welcomes students of all identities to join our staff. Students can check if jobs are available at the Career Center's Employee Request System.