Staff
The Cantú Queer Center is nothing without the hard work and dedication of our staff, interns, and volunteers. Scroll down to read more about our team!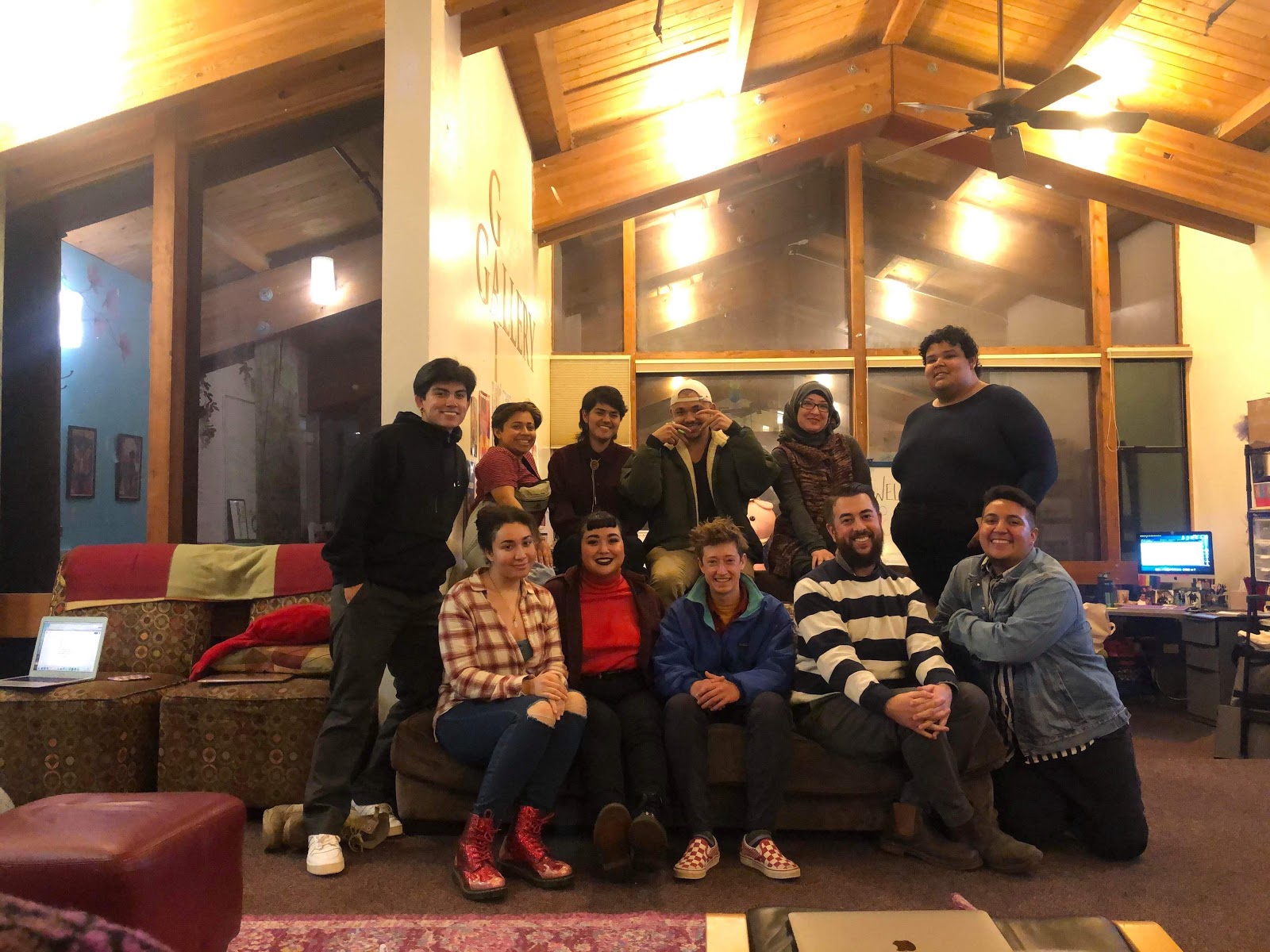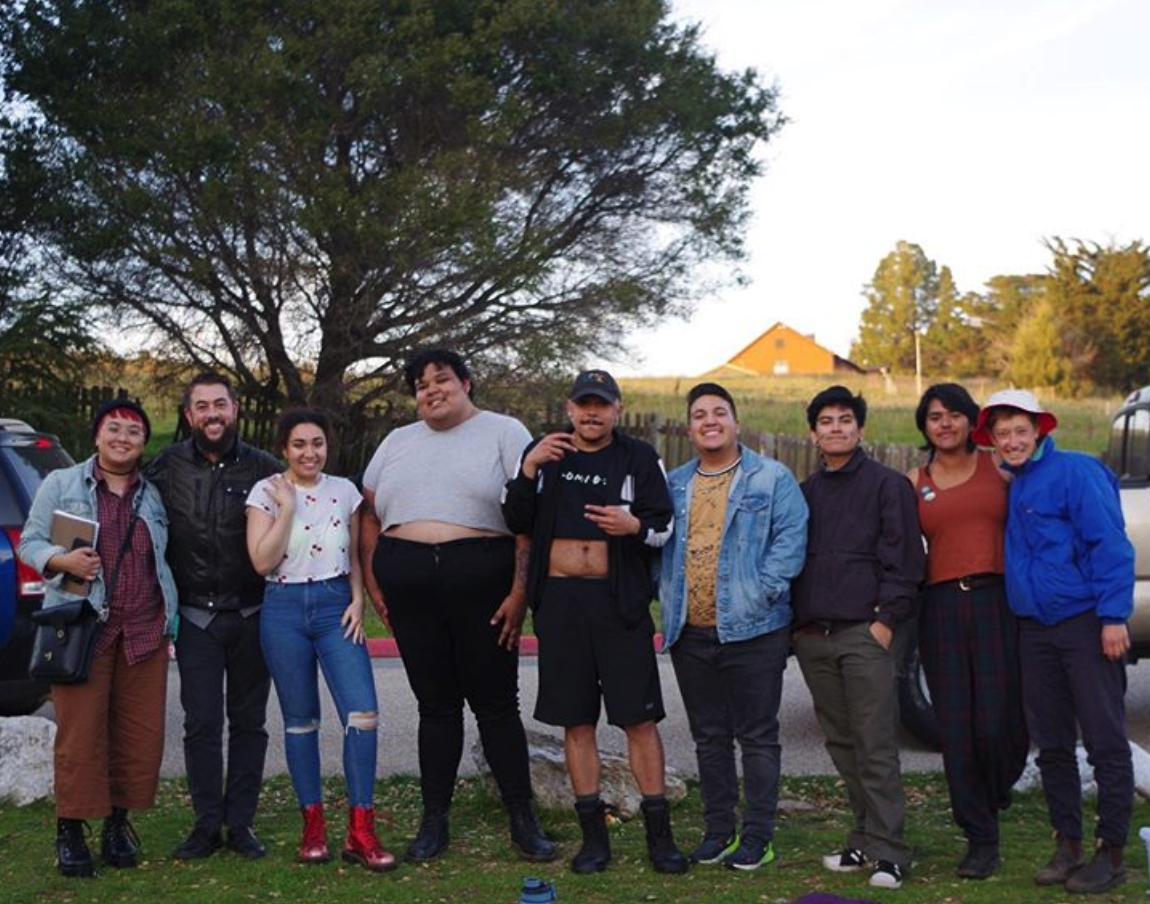 ---

Travis S. Becker, Director

Pronouns: He/Him & They/Them

Travis S. Becker is the proud Director of the Lionel Cantú Queer Resource Center at the University of California, Santa Cruz. A first-generation college graduate, Travis was born and raised in the East Bay, in Livermore, California. Raised in the Bay, but "made" in New York, Travis graduated with a Master's degree in Higher Education and Student Affairs from NYU, and holds a Bachelor's Degree in Marketing Communications and minor in English Language and Literature from California Lutheran University.

Travis has worked with and for queer and trans youth and young adults in a number of capacities from The School of American Ballet at Lincoln Center in NYC, to homeless youth in San Francisco with Larkin Street Youth Services, where they were the inaugural Program Manager and helped open a Transitional Living Program in the Haight-Ashbury district. Travis got his start in LGBTQIA+ work as a volunteer at NYU's LGBTQ Student Center, where he learned the transformative power of these important spaces on college campuses.  

Travis regularly facilitates workshops and speaks on panels about LGBTQIA+ identity on and off-campus, including in more recent years, a panel at the de Young Museum in San Francisco, trainings with staff at the Santa Cruz Boardwalk, and trainings with school counselors and psychologists at Hayward Unified School District. Travis currently serves on a rotation as an LGBTQIA+ liaison to the University of California Office of the President.

Travis is also... an educator, storyteller, troublemaker, Stevie Nicks superfan, avid reader, fur parent, first-born child, eldest sibling, partner, "guncle", "that" Sag friend, a lover, and a little loquacious (can you tell?). Say hi if you see him around campus, or come visit their office in the Cantú!

---

Ky Valentín Borunda, Trans Education Specialist

Pronouns: He/Him/His

Ky Valentín Borunda is the Trans Education Specialist at the Lionel Cantú Center. He graduated from UC Berkeley with a Bachelor's Degree in Comparative Ethnic Studies and during his time there worked on building transformative community spaces for Queer and Trans Students of Color. Ky served as the QTPOC Conference 2016 Financial Director and is a recipient of the Peter E. Hass Public Service Leader Award where he received funding to create the blueprint for a Queer and Trans Student of Color Recruitment and Retention Center.  In addition to this, he is a proud alumni of NorCal T-Camp, the Ronald E. McNair Scholars Research Program, and the Public Policy International Affairs Institute (PPIA) at the Goldman School of Public Policy.

Prior to joining the Cantú, Ky worked with One Medical Group, the leading medical tech company in the U.S., where he developed and implemented best practices for supporting Non-Binary and Transgender patients. Ky is excited to bring knowledge from all his previous roles to the Cantú Center. As he embarks on this new life chapter as the Trans Education Specialist his vision for the position is to support transgender students by establishing stronger student-faculty mentorship, creating trans-inclusive career development resources, and increasing understandings of trans issues among the UC Santa Cruz community.

Outside of his working life, Ky is a father to a 2-year-old Labrador-Chow pup named Luna. He is learning how to surf and watches way too much Youtube because he refuses to pay for a Hulu or Netflix subscription. And most importantly, if you are ever in the mood for a Dad Joke™, just ask him because he knows too many.

---

Max, Graduate Education Coordinator

Pronouns: They/Them/Theirs

Sign: Aries sun

My name is Max, and I use they/them pronouns. I work at the Cantú as the Graduate Education Coordinator, and I'm a first-year Ph.D. student in the Sociology department. My research focuses on the experiences of queer and trans young people in educational institutions, and the lessons schools (implicitly and explicitly) teach about gender. At the Cantú, I work to support the undergraduate interns and create programming to build community among queer and trans graduate students. I'm an Aries sun / 9w8 on the enneagram, and I can generally be found crafting, snacking, or reading in a corner.

---

Adán Almeida, Advocacy and Outreach Intern

Pronouns: He/Him/His

Signs: Capricorn sun, Sagittarius moon

I am a returning Advocacy and Outreach intern at the Cantú Queer Center. I was born and raised in San Diego, CA within a predominantly Black, Philipinx, and Chicanx working-class community. I cherish the experiences I had early on within the intersections of my community and keep my city with me closest, through the tattoos on my body.

My experience with gender became most accurate during my first year at UCSC, where I found sanctuary in new friendships and spaces like the Cantú. Now is my chance to pay it forward to other queer and trans students [of color] through advocacy and coalition building at the UC.

#JusticeforPalestine #SchoolsNotPrisons #BlackTransLivesMatter #AbolishIce #WorkersRights

---

Jamie, Programs & Community Engagement Intern

Pronouns: They/Them/Theirs

Signs: Gemini sun, Virgo moon, Libra rising

Hi, I'm Jamie! They/them femme and champion/poster child of femme tops' rights. I'm the Programs & Community Engagement Intern at the Cantú and a 4th-year Politics major. My work at the Cantú primarily involves expanding the resources our Center currently offers, as well as implementing new ones to better meet the needs of queer students. I also incorporate this focus in our programming and events, to engage with the campus community holistically and with intentionality. I'm a Gemini sun/Virgo moon/Libra rising, so you know I love to talk; I'm passionate about astrology, theory/critical studies, and aesthetics. Catch me drawing attention to myself in a technicolor fit and a pair of platform heels <3 

---

Meryem, Lead Peer Education Intern

Pronouns: She/Her/Hers

Hello! I'm Meryem and I use she/her/hers pronouns. I'm a Lead Peer Educator Intern at the Cantú and I've also been working in the Peer Ed Program since my first year at UCSC.

I'm a third-year Intensive Psychology major and I have strong interests in Clinical and Forensic Psychology.

Outside of the Cantú, you can find me hanging out with my cat Ube, listening to a true-crime podcast, drinking earl grey milk tea, and going on walks through nature.

---

Nako, Lead Peer Education Intern

Pronouns: They/Them/Theirs

Signs: Capricorn sun, Aquarius moon, Gemini rising

Hey there :) My name is Nako, I use they/them pronouns and I am a Lead Peer Education Intern at the Lionel Cantú Queer Center. I am a first-generation Indigenous/Latinx student originally from Koreatown, Los Angeles. Alongside the other team members, my responsibilities involve creating educational dialogue around LGBTQIA+ subjects through informational workshops and facilitating non-traditional conversations catered to communities of color.

Currently, this is my third year majoring in Politics and Legal Studies; more specifically, my interests are in criminology, constitutional law, and religious studies. Typically you can find me sipping my signature jasmine milk tea boba rambling about Judaism, piercings, or (if you're unlucky) BTS! Also, my sun sign is in Capricorn, moon in Aquarius, and Gemini rising so that probably explains my "7th-grade science teacher" clothing aesthetic.

#AbolishIce #TransIsBeautiful
---
WANT TO WORK FOR THE CANTÚ? 
The Cantú Queer Center welcomes students of all identities to join our staff. Intern applications are available during the Spring quarter of every academic year. Students may apply via the Career Center's Employee Request System. 
WORK-STUDY INTERNS
The center's budget allows for a small staff of student interns. Interns are vital to the smooth functioning of the center. The library, QConnect weekly newsletter, reception, outreach tabling, website editing, programs, and publicity are some of the many projects interns focus on. Intern hours range from six to ten per week. When positions are open, they are posted on the Career Center website and are announced in our newsletter, QConnect. We give priority to work-study eligible interns who can make a one-year commitment.
Our interns not only serve the community, but they serve looks™ too.