Queer Alumni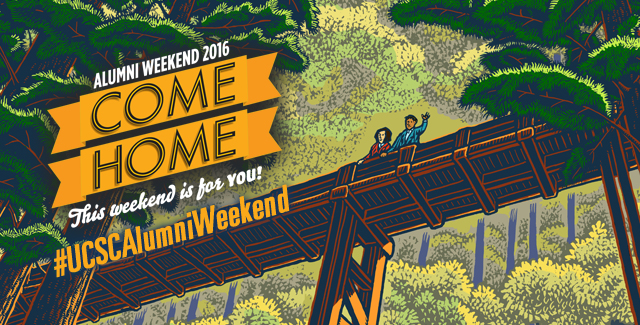 Calling all Cantú Queer Center alumni — it's time to come home!
During April 28-May 1, 2016, UC Santa Cruz will be hosting Alumni Weekend. As a valued member of the Cantú Queer Center community, we want to let you know about the following special event taking place during Alumni Weekend this year.
Lavender Reception
Location: Cantú Queer Center
Date: Saturday, April 30, 2016
Time: 3–5:00 p.m.

Come join fellow LGBTQIA alumni, students, and the Cantú Queer Center staff for our annual Lavender Reception. This will be an informal, convivial gathering with light refreshments.
The Cantú Queer Center at UC Santa Cruz exists to provide an open, safe, inclusive, intercultural space, promoting education about all genders and sexualities, and empowering self-exploration of these identities. We serve as a resource to LGBTQQIA students by providing opportunities for leadership and personal development by creating programs and services that work to eliminate heterosexism, bi-phobia, and gender-identity oppression. We strive to develop an atmosphere of acceptance and well-being from which the campus community can fulfill the academic mission of the university. We hope that during your time at UC Santa Cruz you were able to be involved with us in one way or another and we'd love to see you at our reception. 
We look forward to welcoming you back home!
For questions, please contact Travis Becker at trbecker@ucsc.edu