Queer & Trans People of Color Conference 2017

The Queer & Trans People of Color Conference (QTPOCC) offers a unique space for students to explore and deconstruct the intersections of being queer, trans and a person of color. These identities impact our experiences in regards to immigration status, class, ethnicity, culture, spirituality, sexuality, gender expression, and ability, which are important to recognize and affirm as we build collaborative relationships across communities.
QTPOCC strives to empower queer and trans people of color by centering these intersectional identities through engaging workshops, discussion groups, caucuses, and captivating speakers & performers. This year's theme is "Healing and Resistance" symbolized by the aloe plant (savila), which has been used across cultures as a remedy for healing the body since before colonization.   
Resistance is nothing new to our communities. Now is the time to be more intentional about healing, both within ourselves and collectively, in order to resist in solidarity against the forces in this world that try to break our bodies, our spirits, our hearts, and our magic.
---
REGISTRATION is officially closed!
We are asking for $5-20 sliding scale registration fee per person. If you can afford to contribute $20 or more we greatly appreciate it! Registration fees will be used to fund food, conference swag and venue costs for QTPOCC.
Venmo: @UCSCQTPOCC- please also include the name and pronouns you would like listed on your conference name badge. 
---
VOLUNTEERS
Volunteer sign-ups are now closed.
All volunteers will be required to attend a training on 
May 3rd 10-12pm at the Cantú Queer Center!
---
---
KEYNOTE SPEAKERS & PERFORMERS
TERISA SIAGATONU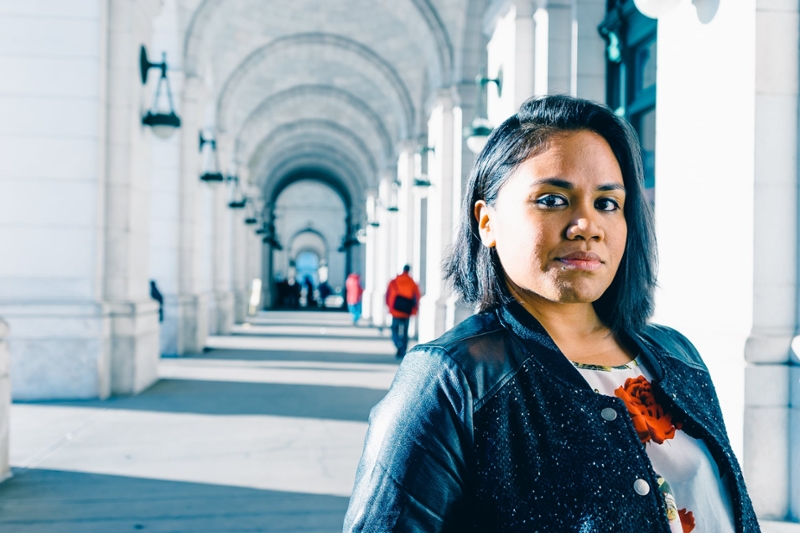 Terisa Siagatonu is an award winning poet, arts educator, and community organizer born and rooted in the Bay Area.
Her presence in the spoken word world as a queer Samoan womyn and activist has granted her opportunities to perform in places ranging from the White House to the UN Conference on Climate Change in Paris, France. The most memorable moment in her career was receiving President Obama's Champion of Change Award (2012) for her activism as a spoken word poet/organizer in her Pacific Islander community.
Terisa's writing blends the personal with the political in a way that calls for healing, courage, justice, and truth. Her work has been featured on CNN, NBCNews, NPR, Huffington Post, Everyday Feminism, The Guardian, BuzzFeedand Upworthy. 
An alumnus of the University of California- Santa Cruz, she is a former UCSC Grand Slam Champion (2011), as well as a former member of the UCSC Poetry Slam Team (2010; 2011), helping her team place 2nd in the nation at the 10th annual College Unions Poetry Slam Invitational (2010). She is a 3-time member of the Da Poetry Lounge/Hollywood Slam team (2012; 2013; 2014), helping her team place 2nd in the nation at the National Poetry Slam (2013). When she's not competing, she is coaching college poetry slam teams and mentoring young writers in writing workshops.
Off stage, Terisa is involved in community organizing work revolving around issues such as youth advocacy, educational attainment, Pacific Islander/Indigenous rights, LGBTQQIA rights, gender-based violence, and other causes she is passionate about. She recently received her Masters in Marriage/Family Therapy from USC and aims to merge art and therapy in her career as a therapist/educator.
Click here to learn more about Terisa!
---
YOSIMAR REYES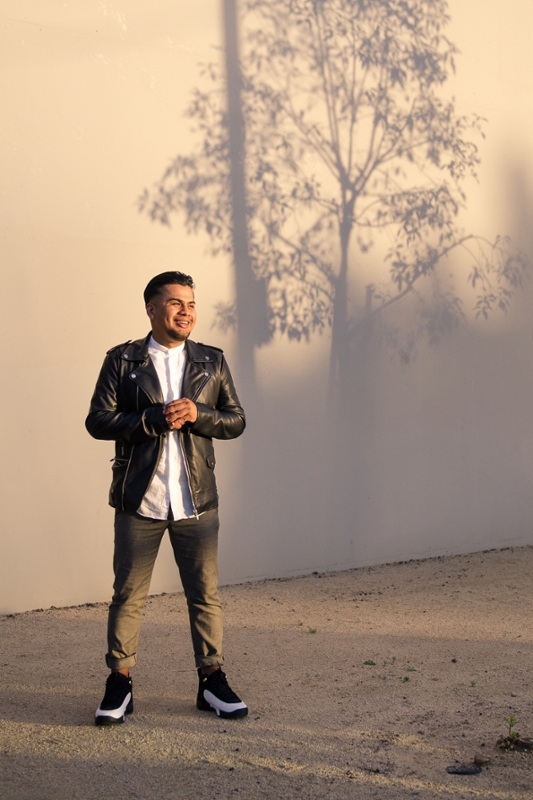 Define American Presents:
Prieto, a new autobiographical solo show in development
Written by Yosimar Reyes directed by Kat Evasco 
Follow 8 year old  Yosimar as he makes his journey navigating being undocumented and queer in East Side San Jose. His over protective grandmother recycles bottles and cans for a living, his chismosa vecinas peek from their windows as the neighborhood boys tease him for being feminine. To deal with the pressures of being a Diva in the hood Yosimar creates an imaginary world of books and 90's R&B.
---
ALEJANDRA SANTIAGO
Short film screening of Libertad and Q&A with Alejandra to follow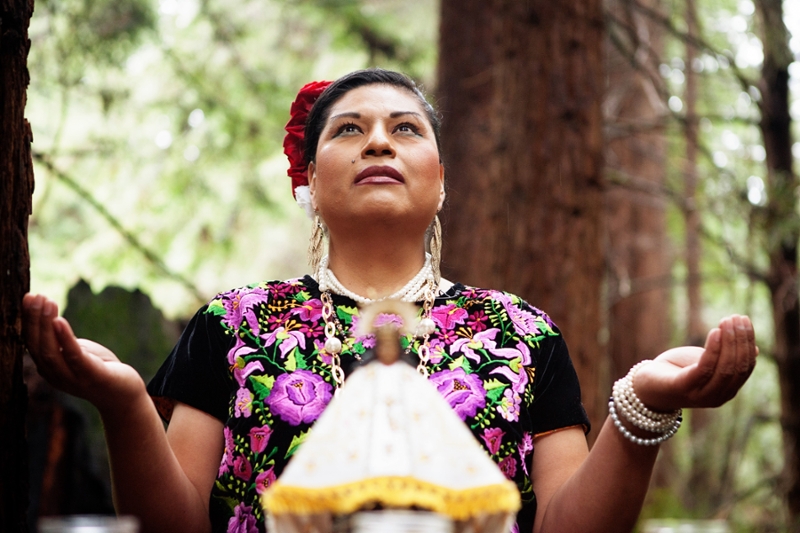 "Twenty years ago, a young indigenous man fled Oaxaca, Mexico for the United States, running away from prejudice and in search of opportunities his hometown would have never provided while pledging to someday return to make things better for the loved ones left behind. Today, this resilient spirit is returning home as Alejandra, a transgender woman and healthcare advocate whose faith and love for her family has fueled her path towards breaking gender, faith, educational and transnational limitations.
Libertad is a transnational tale of solidarity and a look at the pivotal role allies played along Alejandra's journey to claim her place in the universe as she continues to help others find themselves. As her loved ones await Alejandra's return to the place she longs for yet sometimes fears, will her journey come full circle or will prejudice prevail?" film description taken from http://www.libertadfilm.com/ 
---
CHAZ ASHLEY-CRUZ
Chaz will be hosting our QTPOC Open Mic & performing some of their work!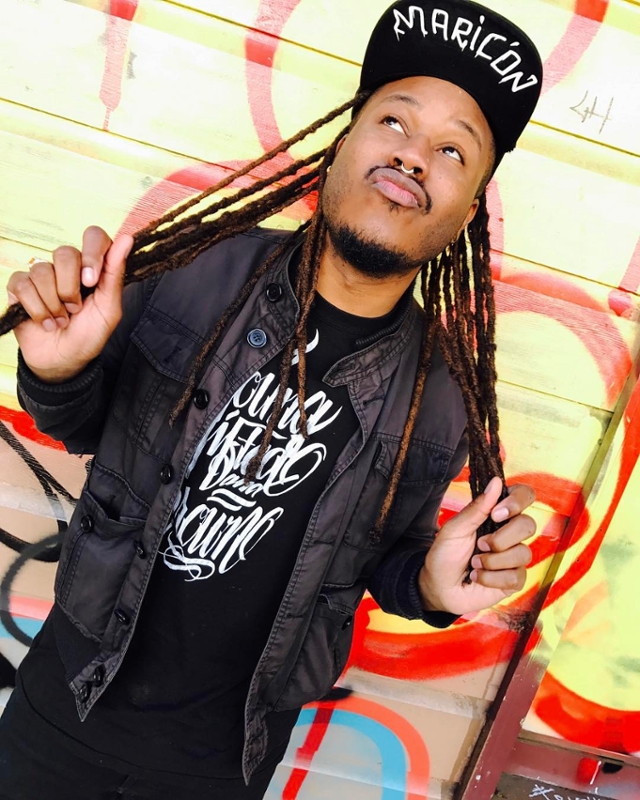 chaz is a Black queer (BlaQ), multidisciplinary poet, educator,  organizer, creative from the desert and cities of Southern California. Their work is informed by their interest of sharing truth, stories, and exploring identities, as an ever evolving Blaq, 1st generation academic, lovechild. He also identifies with being a #fixer, thanks to Scandal.  


Check out some of chaz's writing at openlychaz.tumblr.com
---
CONFERENCE SCHEDULE

Friday, May 5th, 2017
Time
Event
Location
Parking lot
6pm-7pm
Registration & Open mic sign-ups

Media Theater

Performing Arts Lot 126

Parking is $4/vehicle

7pm-7:15pm
Welcome/Opening
7:15pm-9pm

QTPOC Open Mic
hosted by Chaz Ashley-Cruz 
Saturday, May 6th
Time
Event
Location
Parking lot
8am-9am
Registration & Breakfast

Classroom Unit 2

Hahn Student Services Lot 101
FREE

9am-10:30am

Welcome
Keynote #1: Terisa Siagatonu
11am-12:30pm
Workshop Session #1
Social Sciences 1 & 2
N/A
12:45-1:45pm
Lunch
Cowell Courtyard
N/A
2-3:30pm
Workshop Session #2

Social Sciences 1 & 2

N/A

3:40pm-5:10pm
Workshop Session #3
5:30-6:30pm
Alejandra Santiag0- short film and Q&A

Media Theater

Performing Arts Lot 126
(Parking is $4/vehicle)

7pm-8:30pm
Yosimar Reyes, "Prieto" performance
Sunday, May 7th
Time
Event
Location
Parking lot
9am-10am
Brunch
Oakes Learning Center

West Remote
(Free on the weekends)

10am-11am
Caucus session #1

Oakes Lower Lawn

11am-12pm
Caucus session #2
12pm-1pm
Closing- QTPOC Dance Party
---
HOTELS & COMMUNITY HOUSING
We have blocked off a few rooms at the following hotels in Santa Cruz at a discounted rate for QTPOCC attendees. Some UCSC students are also offering community housing in their dorms, apartments, homes off campus for folks not traveling with university contingents. For more information about community housing please contact the QTPOCC planning committee directly at ucscqtpocc@gmail.com
Community Housing for students
Please fill out this form if you are interested in staying with a UCSC student during the conference. 


If you're a UCSC student and would like to offer your room, couch, living room etc. for conference attendees, please fill out this form!


Mission Inn
Book directly by April 24th: contact (831) 425-5455
2250 Mission Street
Santa Cruz, California 95060
---
PARKING ON CAMPUS
Free Parking After 5pm and weekends in the three Remote lots (East, West, and North).
FRIDAY, MAY 5th
7-9PM- Performing Arts Parking Lot 126
Parking is $4 per vehicle. There will be parking attendants seeling permits in the lot. 

SATURDAY, MAY 6th

Hahn Student Services Parking Lot 101 is FREE all day
East/West Remote parking lots are FREE all day, but both locations are a short hike to each venue. 
5-9pm- Parking is $4 per vehicle. There will be parking attendants selling permits at the lot entrance. 
SUNDAY, MAY 7th
The West Remote parking lot next to Oakes College is FREE all day

Traveling in large groups by bus?
There will be designated parking lots for busses to park. Information will be posted closer to the conference date.

Santa Cruz City Bus
There are multiple city buses that bring you to campus from the downtown Santa Cruz metro station. The bus fare is $2 one-way trip & $6 for a day pass.
The #16 bus is recommended if you are close to downtown Santa Cruz or staying along Laurel/Mission street.  
The #19 bus passes by the Santa Cruz Boardwalk and goes up Bay ave.
Click here for the 16 route schedule
Click here for the #19 route schedule
More information will be posted regarding bus stops on campus soon…