Graduate Students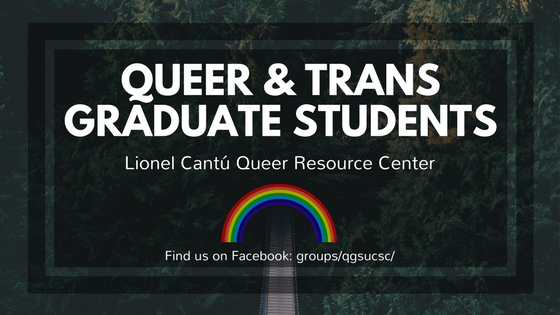 (Click on the banner above to be directed to the Cantu's Graduate Student Facebook page)
Queer Graduate Student Lunches
Looking to take a break from your graduate studies? Want to spend some time outside of your department? Looking to meet other queer and trans grad students?
The Cantú Queer Center and Graduate Student Association co-sponsor regular queer and trans graduate lunches to offer opportunities for queer and trans graduate students to build community and enjoy a free meal together. These lunches provide space for queer and graduate students to discuss relevant issues, find friendship and mentorship, and practice collective self-care.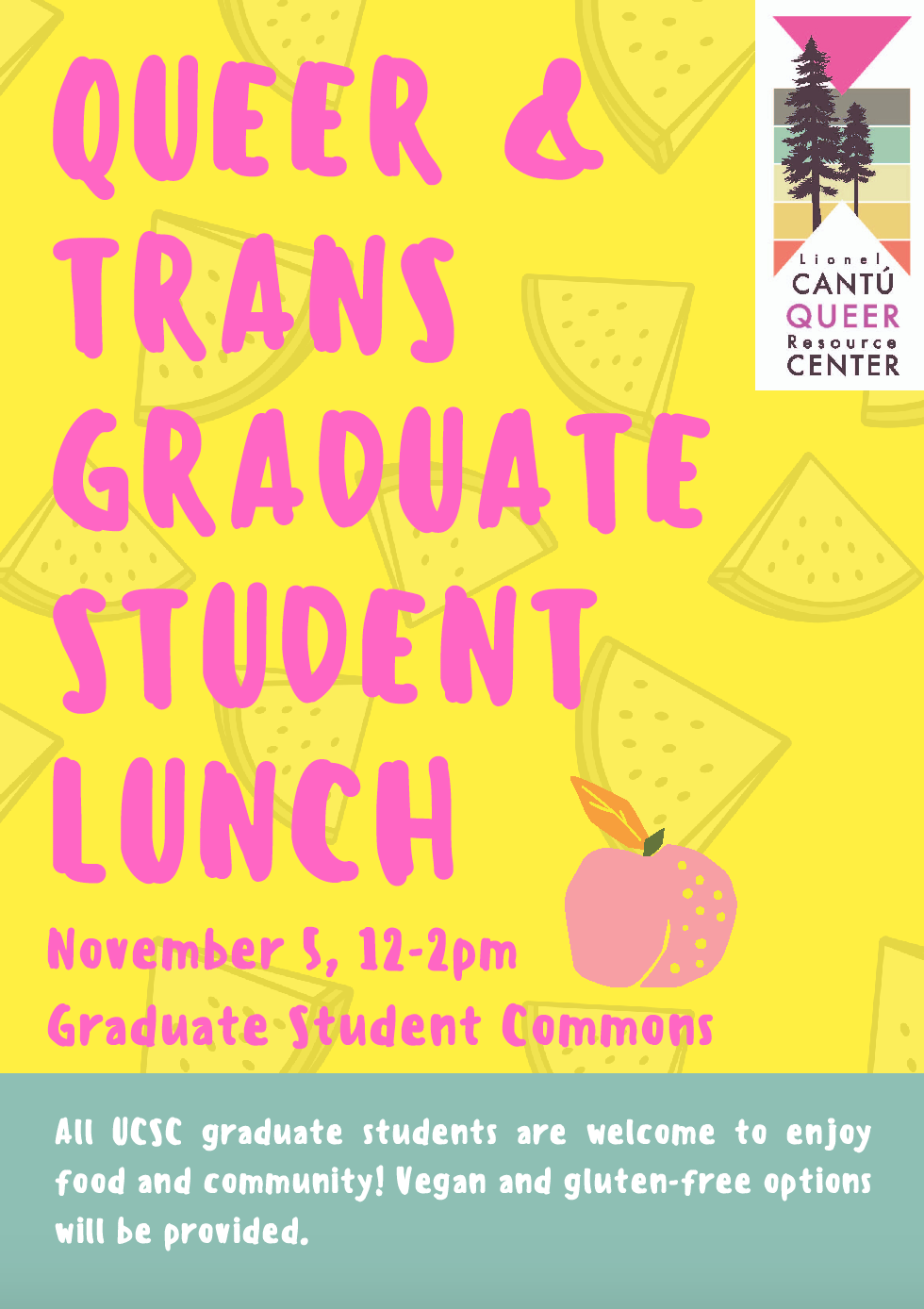 Other Graduate Programming
In addition to regular lunches, the Cantú Queer Center also offers regular programming geared toward serving the needs of queer and trans graduate students. Past programs have included TV/movie watch nights, crafting and gaming activities, professionalization sessions, collaborations with ERCs, and beyond. 
For current information on graduate lunches and programs, or to request programming/resources you'd like to see, please contact the Cantú Queer Center (queer@ucsc.edu).